Muskegon and Southwest Michigan Area Attractions

Muskegon County is located on the west side of Michigan, with the County's western border on the shores of Lake Michigan. Two lakes with channels to Lake Michigan are Muskegon Lake and in the northern portion of the County, White Lake.

Muskegon County is easily reachable from the East by I-96 and from the South and North by U.S. 31. Grand Rapids, MI is approximately 40 miles to the south east, Grand Haven, MI is approximately 10 miles to the south, and Ludington, MI is approximately 50 miles to the north. Chicago, IL is 180 miles and Detroit, MI is 190 miles.

Muskegon
Visit Muskegon
THE HACKLEY & HUME HISTORIC SITE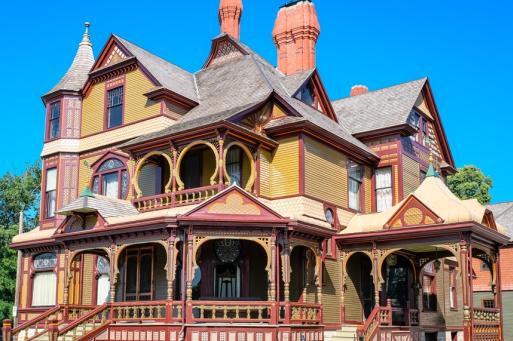 Muskegon Museum of Art
USS LST 393 Veterans Museum
USS LST 393
Muskegon Heritage Museum of Business & Industry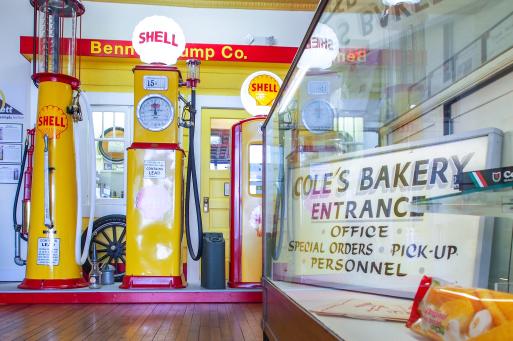 Muskegon Railroad Historical Society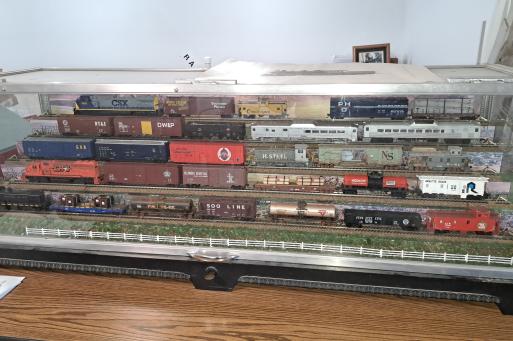 Railroad Historical Society
Dining
There are several resturaunts within walking distance of the Hotel. Offering a variety of styles and costs for everyone to enjoy
Local Transpotation
If you didn't drive, Muskegon has a local bus system. Muskegon Area Transit System (MATS). See the follwing link for route information.
Muskegon Area Transit System
Other Points of Interest
Whitehall & Montague: Located 18 miles north of Muskegon. Whitehall & Montague offers a small town pride and an artsy vibe, the White Lake area has quaint artisan shops, general stores and gift shops.
The Grand Haven Area is ideal for all ages and interests. Catch a show at the musical fountain. The boardwalk is a 3 mile round trip and runs along the harbor, which is lined with shops, restaurants, marinas and charter fishing boats. Established in 1839, two lights on the south pier, both painted red, are connected by a lighted catwalk that also connects them to the shore and the Grand Haven Boardwalk.
Art Cats Gallery: We feature Michigan Artists as well as those from across the USA. Everything in the gallery is handmade and we are proud to represent so many fabulous artists.
Holand Michigan: Discover Holland Michigan and discover your new favorite getaway waiting to welcome you. Where little moments become lasting memories. Where the spirit of adventure collides with an inviting mix of history and hospitality. A place where we explore, shop, eat, drink, play, and relax. A place where a culture of craft inspires our breweries, restaurants, and people. A place with small town charm and big city amenities. A place made for you.
Grand Rapids Michigan: Situated along the Grand River approximately 25 miles (40 km) east of Lake Michigan, it is the economic and cultural hub of West Michigan. Grand Rapids is also birth place of U.S. President Gerald Ford, who is buried with his wife Betty on the grounds of the Gerald R. Ford Presidential Museum in the city. A historic furniture manufacturing center, Grand Rapids is home to five of the world's leading office furniture companies and is nicknamed "Furniture City". Other nicknames include "River City" and more recently, "The Beer City"
Kalamazoo Michigan: A region rich with creative culture, where our sense of adventure extends from the outdoors onto your plate. Whether you're a nature enthusiast, a self-proclaimed foodie or love the downtown scene, one might argue that any time is the best time to discover Kalamazoo. There isn't just one thing that makes Kalamazoo unique, and whether this is your first visit, or the place you call home, there's always something exciting to discover.
Traverse City: Known for being a cherry production hotspot, as the area was the largest producer of tart cherries in the United States in 2010. The city hosts the National Cherry Festival, attracting approximately 500,000 visitors annually. The area is also known for its viticulture industry, and is one of the centers of wine production in the Midwest. Traverse City is located nearby the Sleeping Bear Dunes National Lakeshore, as well as a number of freshwater beaches, downhill skiing areas, and numerous forests. For these reasons, Traverse City is a year-round tourism hotspot, winning multiple accolades and awards
---
Tiru Home Page
---