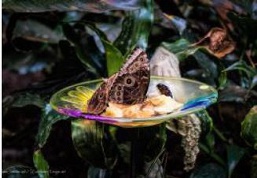 Area Attractions

Click on Link Below Description to View Additional Information

Experience an exciting, sightseeing, breathtaking view of the countryside on the Ozark Zephyr - the Branson Scenic Railway.


Talking Rocks Cavern is an hour long guided, walking tour of a breath-takingly beautiful, naturally decorated cave.

Imagine thousands of exotic butterflies fluttering right before your very eyes! Each self-guided journey includes the chance to explore our indoor rainforest

Updated: 3May 1206

The Hughes Music Show features the charismatic and dynamic Hughes Brothers, their stunningly beautiful wives, the sensational heart-throb teens, the ridiculously talented children, and an award-winning live band all clothed in a colorful array of brilliantly conceived costumes.

AMAZING Acrobats of Shanghai takes audiences on an enchanting journey through the Orient with beautiful costumes, scenery, and the unbelievable art of acrobatics at the Grand Shanghai Theatre. Each performer brings to the stage their own unique training and talent.